Celebretion of my B-day - Celebración de mi cumpleaños
My birthday was the last 9th Dec, but 19th was when I celebrated with my friends.
One of my friends had a birthday on the 18th, so we celebrated together.
We went all to lunch, where we gave gifts, my gifts were: a hair straightener and a CD of a Spanish rock band.
At the end of the food was a dessert time: a cake of candies made by my friends to us ... sweet! -

Mi cumple fue el pasado dia 9 de diciembre, pero el 19 fue cuando lo celebré junto con mis amigas.
Una de mis amigas los cumplió el dia 18, asi que lo celebramos juntas.
Nos fuimos todas a comer, donde nos dimos los regalos: mis regalos fueron una plancha para el pelo y un cd de una banda de rock española.
Al final de la comida llegó la hora del postre: una tarta de gominolas que hicieron mis amigas para nosotras ... muy dulce!




Then we went to take a coffee at a karaoke, I looked for a song by the guys, but there was none. We had a great time. -

Después nos fuimos a tomar un café a un karaoke; busqué alguna canción de los chicos, pero no había ninguna. Lo pasamos muy bien cantando.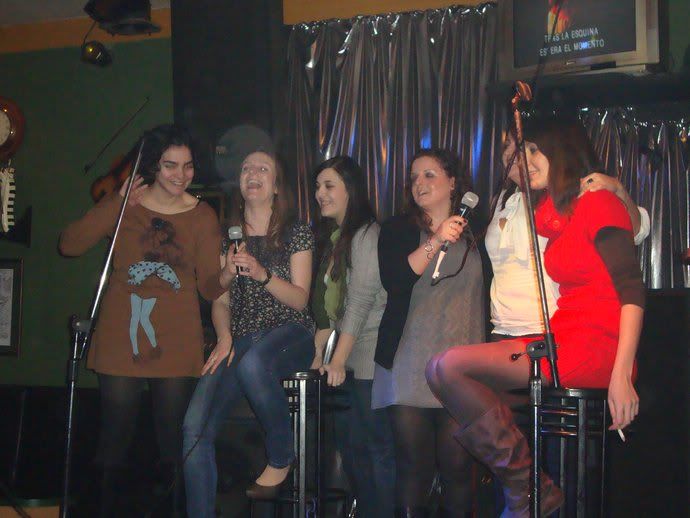 And finally we went for a drink and to dance. -

Y por último fuimos a tomar una copa y a bailar.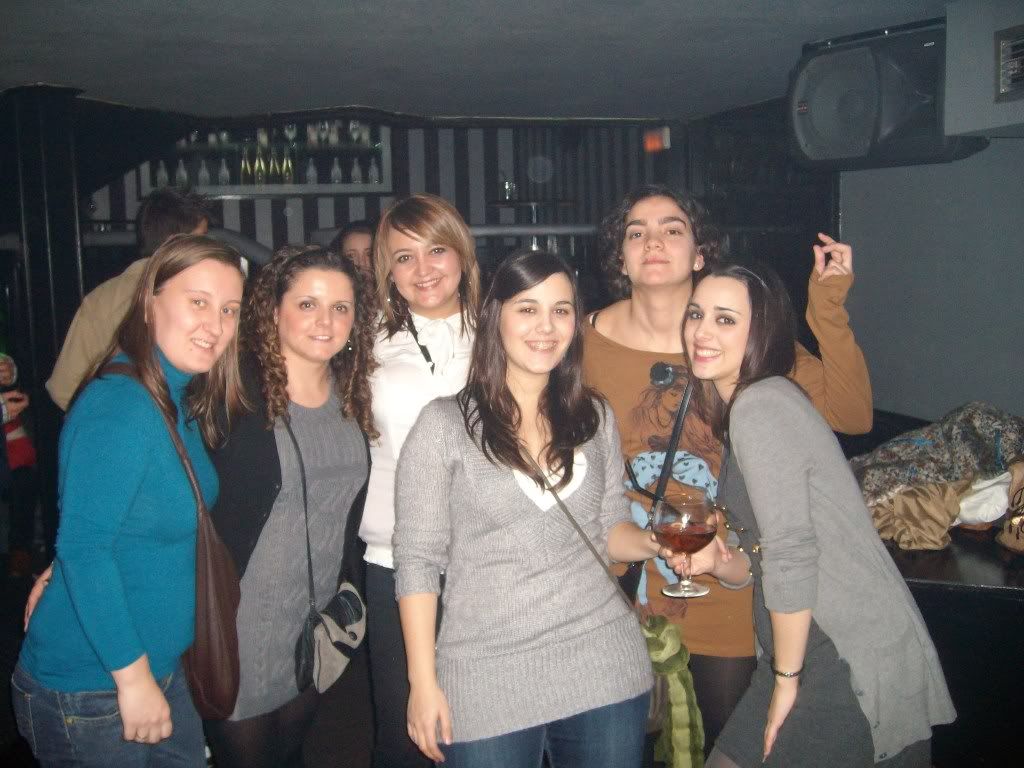 It was a very fun day:)

Fue un dia muy divertido :)